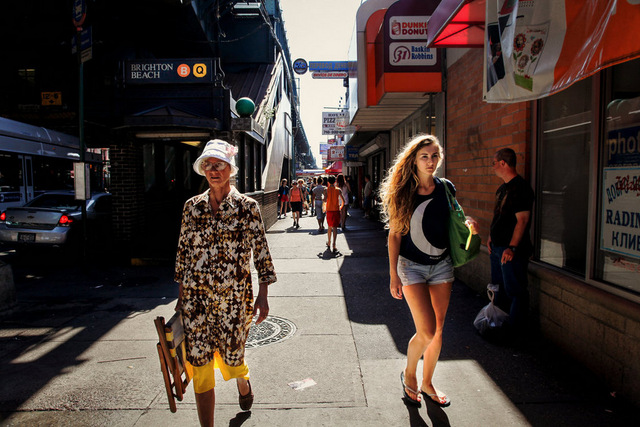 28 Apr

How can a Russian American Advertising Agency help Clients?

There are not many products or services comprehensively designed for the Russian American audience. There are more than a million Russians residing on the West Coast alone. Advertising agencies must not negate the fact that they can prove to be an affluent segment. A Russian American advertising agency must focus to connect the client with these customers & focus even harder to keep them connected. Innovative programs can be really successful if you align the Russian segment along with the target audience. Many clients make the mistake of not allocating big budgets to this ethnic market. They prefer to allocate big dollars to the mainstream media. This is the reason; advertising in Russian American media is way cheaper than mainstream media. However the trend has witnessed a change in recent times with more and more clients trying to target this ethnic community.

Many advertising and marketing experts have stated that the clients that target the ethnic markets with cross-cultural solutions can garner a better response than those who just focus on mainstream media. A Russian American advertising agency can prove to be a gateway to various media channels in Russian languages. These agencies can provide the clients with an integrated media mix that can garner better response from these segments in a cost effective manner. Along with the list of available media channels, these agencies can also provide comprehensive analysis of the effectiveness of a campaign. Some of the Russian print, radio and television channels are as follows.
Print
Argumenti and Facti
Avtopilot
Drujba
Evreisky Mir
Radio
Davidzon Radio
Nadejda
New Life Radio
Zdorovie
Television
NTV – American
RTN – Chicago
Channel One – Russia
These agencies can help the clients reach the Russian communities through these channels on the cable and satellite, local newspapers, magazines and much more. A Russian American advertising agency can also provide the clients with a clearer picture about the core composition of these ethnic markets. The expertises of these agencies lay in understanding the specific needs of the client and provide one stop solution for tapping these markets. Churning out comprehensive strategies help in generation of maximum response as well as building long term relationship with the ethnic community. Advertisers in Russian language media are viewed as friendly and supportive of their readers, viewers and audience. The services provided by a Russian American advertising agency include:
Campaign Advertising
Print Media
Online Media
Social Media
TV Media
Creative Media
Tags: Asian American Advertising Agency, full-service multicultural marketing, Russian American Advertising Agency, Russian American marketing company